AVES CAST LIST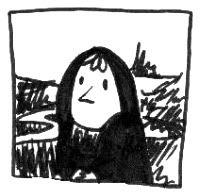 RAPHAEL is a quail, the true main character and he absolutely adores Maureen. Raphael is named after the dreamy (and famous too, but mostly dreamy) renaissance painter, Raphael. His hobbies include celebrating holidays, finding spots, tetris and many other AVES activities.
DAVE is a pigeon, my favorite and a very intelligent bird. He enjoys fine literature and art history, specifically works from the renaissance. He has a thing for his best friend Raphael, but wait! There's a love triangle! NO! A love Rhombus! He is being pursued by SID!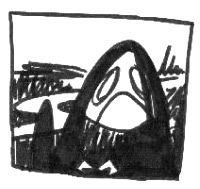 JAVA is my amphibian influence. He likes to sit, catch flies and eat them on the spot. He's also REALLY fun to draw.
Maureen is also a quail, and is super girly and cute. She is fond of Raphael and his antics. She and mona are bffs.
MONA is an owl. She's super tense and nervous. Don't rub her the wrong way or she'll explode. She, like Sid, has a thing for Dave (he's pretty handsome, for a bird) soooo I guess that makes it a Love pentagon... WOAH!
SID is a woodpecker. He's a punk rock bird with a mohawk, piercing and tattoo. He fancies dear Dave and hates Dave's best friend Raphael for being the apple of Dave's eye.